2017 New York Group Health Insurance PROVIDER SEARCH LINKS:

Aetna: Aetna Provider Search - When searching for a provider, use 1) Aetna Open Access Plans, then 2) Elect Choice EPO (Open Access).

Empire BCBS – 3 Networks to choose from – Mid to high range pricing depending on plan. Has excellent PPO/EPO no referral NY and National network as well as lower priced but much smaller and requires referrals Pathway Network . Plans start in 2017 and after. Empire BC BS Provider Directory Look-Up Click 'search by selecting a plan or network' which is below the 'search as guest' and 'continue' buttons Choose 'MEDICAL' care and 'New York' and under the dropdowns by 'Select a plan/network' under MEDICAL (employer-sponsored)  use the following network depending on your plan:PPO/EPO – for all EPO and PPO plans not listed as Priority Blue or PathwaysPriority Blue – for plans listed as 'Priority Blue EPO' using your selected metal tierPathways – for HMO plans listed as 'Pathways' using your selected metal tier

Oxford/United Healthcare: Oxford/United Healthcare Provider Search - Depending on your plan, choose from either Freedom, Liberty, or METRO networks
Emblem: Small Group www.emblemhealth.com - Uses  SELECT CARE network. Choose 'find a doctor', then put zip in visitor search, then 'plan offered thru my employer', then '1-100 FT employees'. You can then search the SELECT CARE providers.

Oscar: Oscar Group Provider Search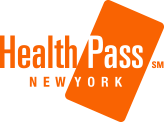 Health Pass: use network links for Oxford,Oscar and Care Connect providers above.
Health First: Health First Provider Search - in the middle of page under 'I WANT TO...' choose Find a Doctor or Hospital. Then under 'Healthfirst EPO Provider Directory' select either HealthFirst Pro EPO or HealthFirst Pro Plus EPO depending on your plan.